Landscape lighting is more than just illuminating your outdoor space; it's about creating an ambiance, ensuring safety, and enhancing the beauty of your property. With the advent of LED Landscape Lighting, homeowners now have energy-efficient options that not only look stunning but also last longer. Whether you're looking to revamp your garden or set up a new outdoor space, choosing the right lighting can make all the difference. If you're unsure where to start, consider hiring a professional Landscape Lighting Installer. Companies like Power Rite Electric offer specialized Landscape Lighting Services that cater to individual needs and preferences.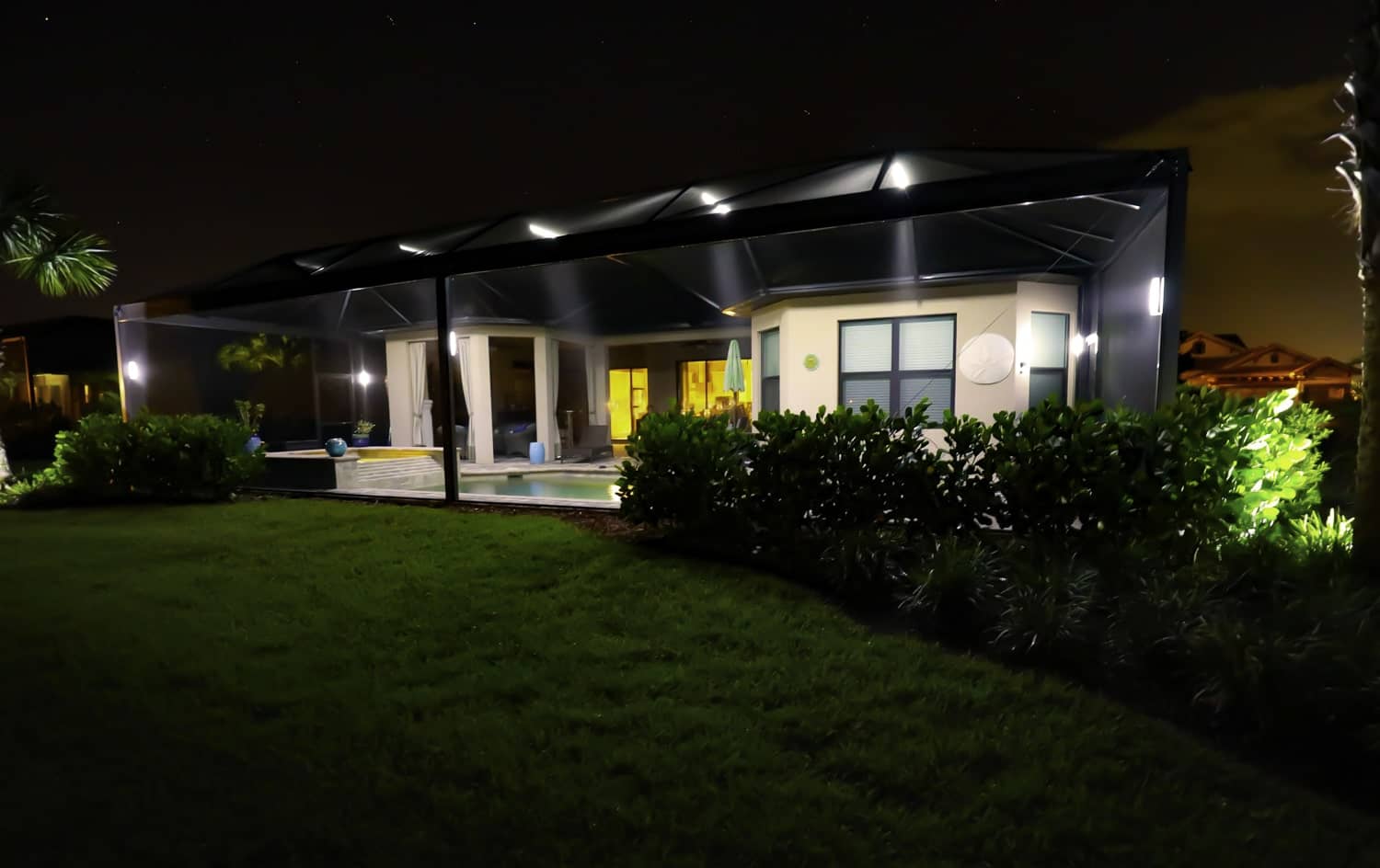 Understanding the Basics
Before diving into the world of landscape lighting, it's essential to grasp some fundamental concepts. The science of light involves understanding lumens (brightness), wattage (energy consumption), and color temperature (warmth or coolness of light). When it comes to types of lighting, there are three main categories:
Ambient Lighting: This is the primary source of light, often coming from overhead fixtures or post lights.
Task Lighting: Specific for a purpose, like lighting up a pathway or a reading nook.
Accent Lighting: Used to highlight specific features, such as a water fountain or a unique plant.
For those keen on exploring a range of lighting products, Power Rite Electric's product line offers a diverse selection suitable for various needs. And if you have any queries or need assistance, their contact page is just a click away.
Types of Landscape Lights
Landscape lighting comes in various forms, each designed to serve a specific purpose and enhance different areas of your outdoor space:
Path Lights: These are essential for illuminating walkways, ensuring that guests can navigate your garden safely. They're often placed alongside paths or driveways, casting light downwards to guide the way.
Spotlights: Perfect for drawing attention to specific features in your garden, such as statues, water features, or unique plants. They provide focused light, turning ordinary garden elements into nighttime focal points.
Floodlights: These provide broad illumination, making them ideal for larger areas like patios or driveways. They're also useful for security purposes, ensuring that larger spaces are well-lit.
Well Lights: These are recessed into the ground, providing upward illumination. They're great for highlighting the underside of plants or lighting up the walls of a house.
Post Lights: Standalone fixtures often found at the beginning of driveways, entrances, or gates. They not only provide light but also add to the aesthetic appeal of an entrance.
Purposes of Landscape Lighting
Understanding the purpose behind your lighting choices can significantly influence your design decisions:
Safety: One of the primary reasons homeowners invest in landscape lighting. Well-lit paths, steps, and driveways ensure that residents and guests can move around safely, reducing the risk of trips and falls.
Aesthetics: The right lighting can transform an outdoor space, highlighting its best features and creating a desired ambiance. Whether you're aiming for a romantic garden glow or a vibrant party atmosphere, lighting plays a pivotal role.
Functionality: For those who love spending time outdoors, be it for dining, reading, or other activities, functional lighting is crucial. This ensures that spaces like patios, decks, and outdoor kitchens are usable even after sunset.
Security: Well-placed lights can deter potential intruders, making spaces like backyards and side alleys less appealing for unwanted visitors.
Highlighting: This involves drawing attention to specific landscape or architectural features. Whether it's a beautiful tree, a sculpture, or a water feature, accent lighting ensures that these elements stand out.
Design Principles
Crafting the perfect landscape lighting design involves more than just placing lights randomly. Adhering to certain design principles can elevate the overall look and feel of your outdoor space:
Layering Lights: Just as in interior design, layering lights in your landscape can add depth and dimension. Combine ambient, task, and accent lighting to achieve a balanced and dynamic look.
Rule of Thirds: Borrowed from photography, this principle suggests that an image (or in this case, a landscape) should be divided into nine equal segments. Placing the key elements along these lines or at their intersections can create a more balanced and harmonious design.
Balancing Light and Shadow: It's not just about illumination; shadows play a crucial role too. Strategically placing lights to create patterns of light and shadow can add a dramatic effect to your landscape.
Positioning and Angles: The direction from which a light shines can drastically change the appearance of the feature it's illuminating. Experiment with different angles to see which highlights your landscape's best attributes.
Energy Efficiency and Sustainability
In today's eco-conscious world, energy efficiency in lighting design is paramount:
Monthly Energy Consumption: Monitoring your landscape lighting's energy consumption can help in making informed decisions about when and how long to keep them on. This not only saves energy but also reduces electricity bills.
LED vs. Traditional Bulbs: LED lights are known for their longevity and energy efficiency. They might have a higher upfront cost compared to traditional bulbs, but they last longer and consume less energy, making them a cost-effective choice in the long run.
Solar-powered Lighting: An excellent option for those looking to reduce their carbon footprint. These lights harness the power of the sun during the day and illuminate your garden at night, eliminating the need for electricity.
Maintenance and Upkeep
Ensuring that your landscape lighting remains in top condition requires regular maintenance:
Cleaning: Over time, lights can accumulate dirt, dust, and water spots. Regular cleaning ensures that they shine brightly and don't get dimmed by external layers.
Replacing Bulbs: Even with long-lasting LED lights, there will come a time when bulbs need replacement. Keeping a few spare bulbs on hand can be beneficial.
Seasonal Adjustments: As seasons change, so do the number of daylight hours. Adjusting timers or repositioning lights can help cater to these changes, ensuring optimal illumination when needed.
Troubleshooting Common Issues: Sometimes, lights may flicker or not turn on at all. Regular checks and understanding common issues can help in quick troubleshooting and fixes.
For those who prefer visual learning, we've crafted a detailed video guide.
Conclusion
Landscape lighting is an art that combines aesthetics with functionality. A well-lit garden or patio not only enhances the beauty of a property but also ensures safety and security. Whether you're looking to create a serene evening retreat or a lively entertainment space, the right lighting can make all the difference. Remember, it's not just about illumination; it's about creating an ambiance, highlighting features, and making outdoor spaces more usable and enjoyable.